Recently, the RISC-V single-board computer from StarFive, VisionFive 2 has been certified by European CE and American FCC at the same time. This is an important milestone to prove that the product has successfully passed various international security testing certifications, laying the foundation for its large-scale global shipment.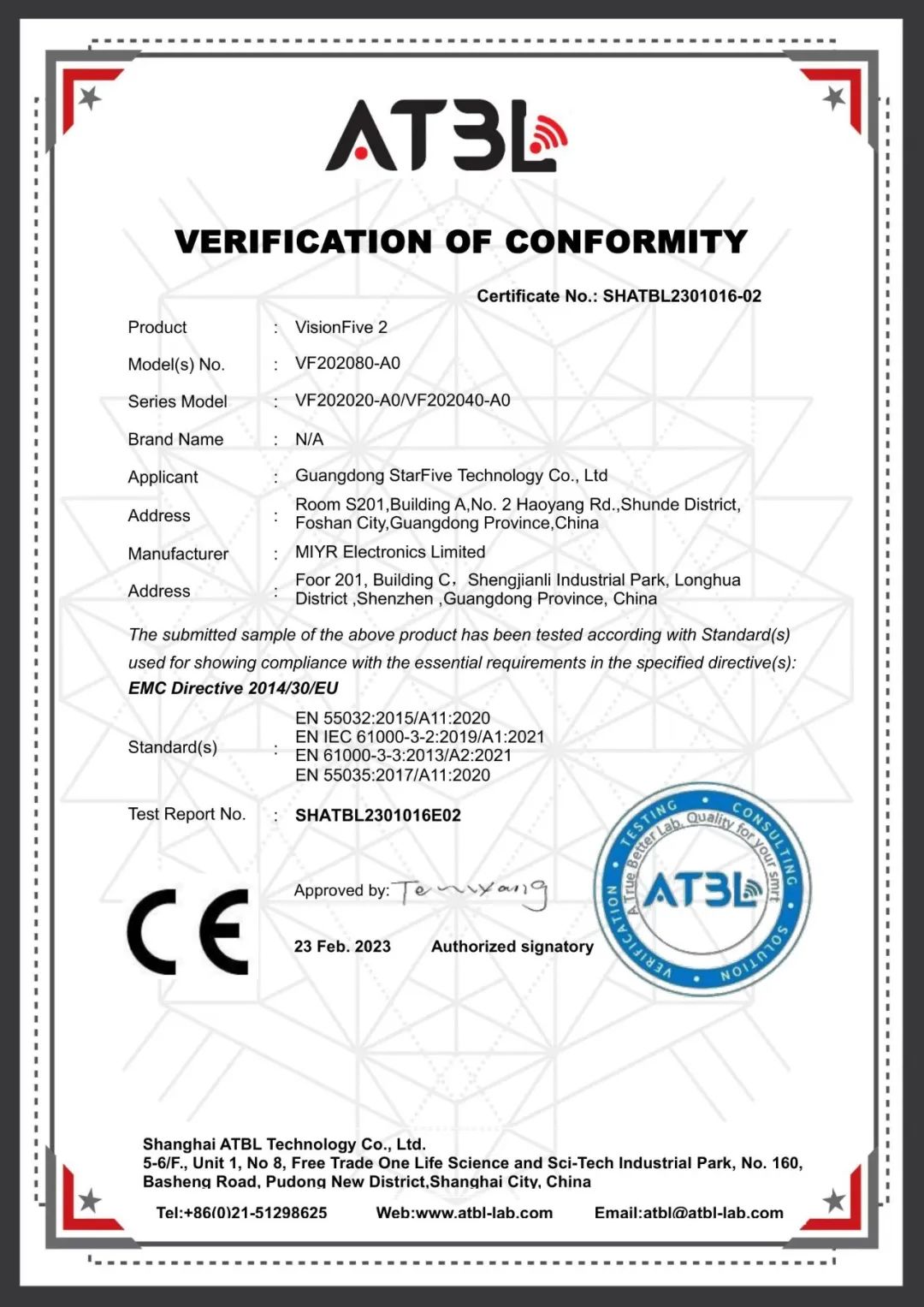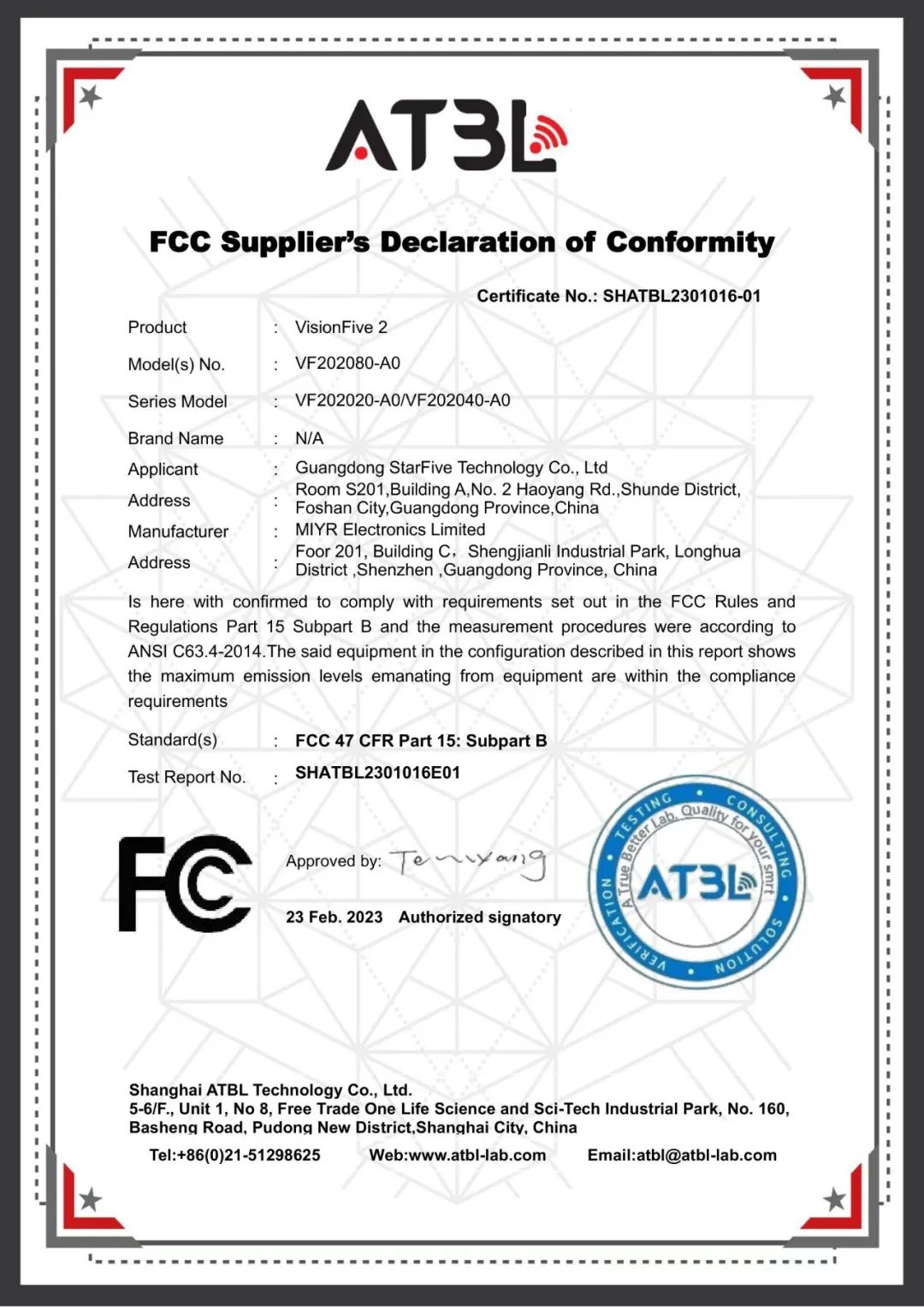 The "CE" mark is a safety certification mark and is regarded as a passport that the manufacturer opens and enters the European market. CE stands for CONFORMITE EUROPEENNE.
In the EU market, the "CE" mark is a compulsory certification mark. Whether it is a product produced by an enterprise within the EU or a product produced by another country, in order to freely circulate in the EU market, the "CE" mark must be affixed to indicate the product. It meets the basic requirements of the EU Directive on Technology Coordination and Standardization. This is a mandatory requirement for products in EU law.
The full name of the FCC certification in the United States is the Federal Communications Commission, which was established by the COMMUNICATION ACT in 1934 as an independent agency of the United States government and is directly responsible to Congress. FCC coordinates domestic and international communications by controlling radio, television, telecommunications, satellites, and cables. It involves more than 50 states in the United States, Colombia, and the United States to ensure the safety of radio and wire communication products related to life and property.
As the first mass-produced high-performance, low-cost RISC-V single board computer, VisionFive 2 has been recognized by the market in the crowdsourcing and pre-sale stages. Starting in March this year, StarFive will continue to maintain supply for users around the world steadily.

Thereafter, StarFive will continue to invest resources for continuous improvement in the software ecosystem of VisionFive 2, create value for global developers and industry users, and contribute to the development of RISC-V ecosystem.