April 13, World's first t RISC-V tablet device - PineTab-V is announced as available for pre-order.
PineTab-V is designed by the worlding leading hardware manufacturer Pine64. The tablet carries StarFive JH7110 as the primary SoC processor.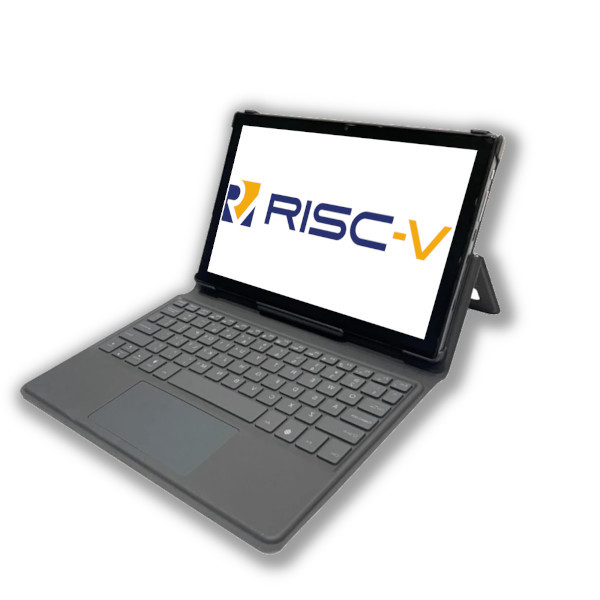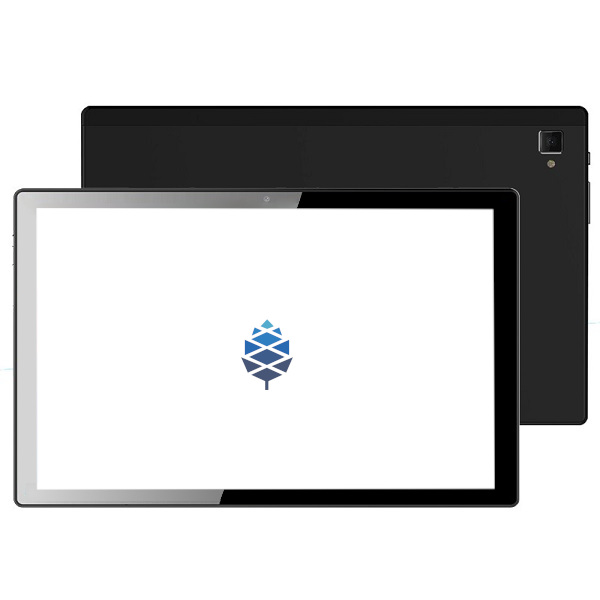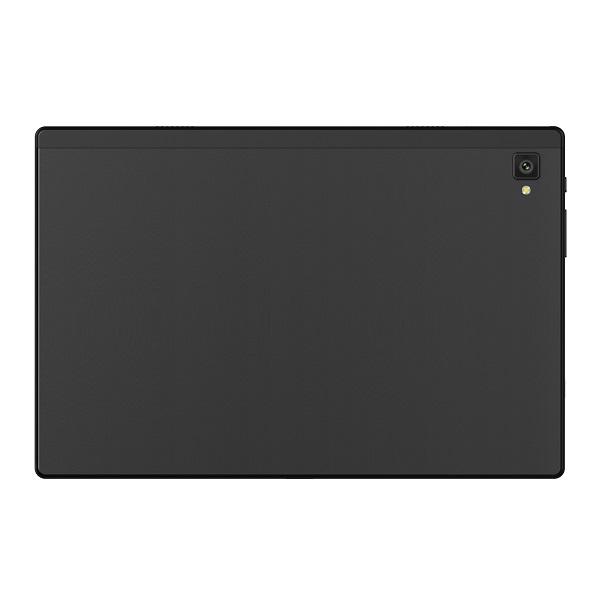 PineTab-V features a 1200×800 10.1" IPS LCD panel with wide viewing angles, a sturdy metal chassis, two USB-C ports (1x USB 3.0, 1x USB 2.0 with charging), a digital video out port, a front 2MPx and rear 5MPx camera as well as a 6000mAh battery. The tablet comes bundled with a magnetically fitted detachable backlit keyboard (connecting via pogo pins using USB 2.0 protocol) that doubles up as a carry case and is available in two hardware configurations:
The following figure shows the motherboard of the tablet: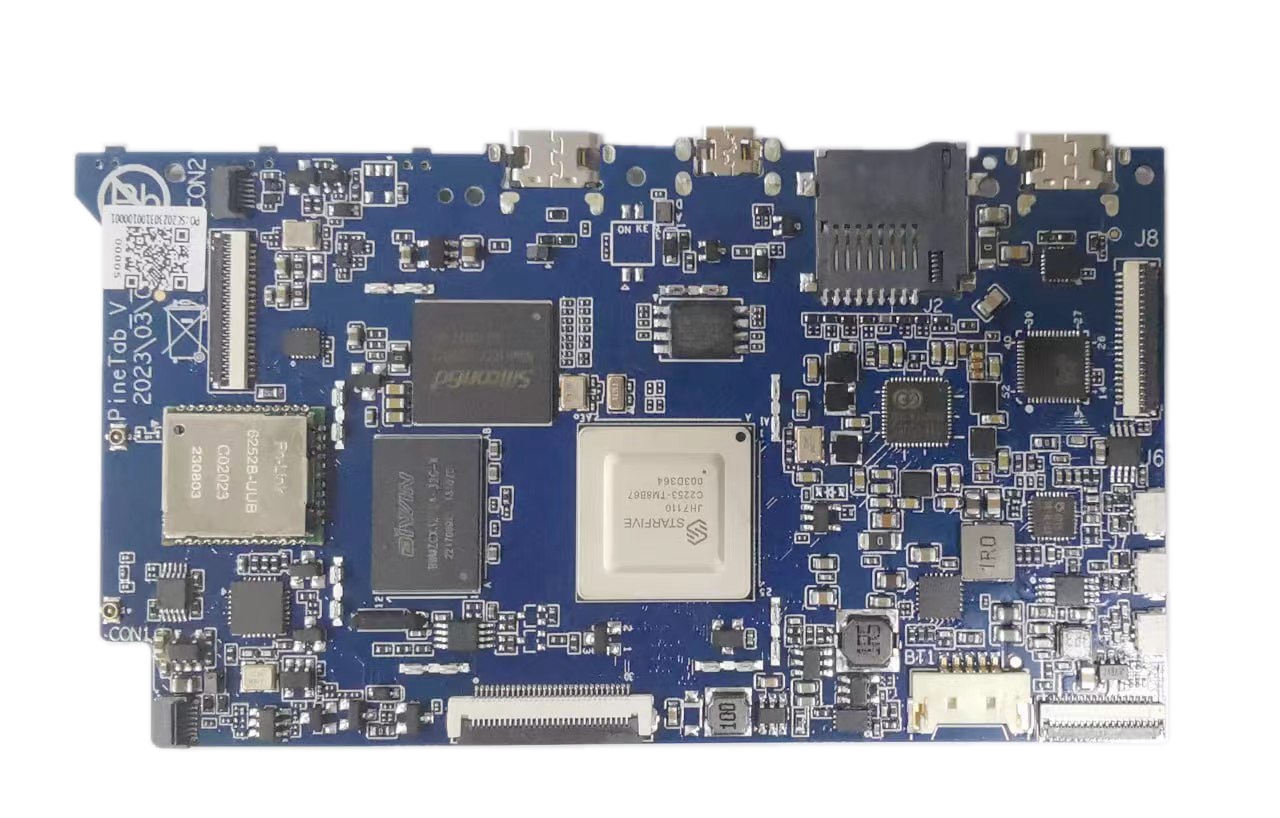 Pine64 defines the tablet as a device for development purposes only, the device works as a convenient development platform targeted at the developers who are interested in bringing Linux support to JH7110 and, by extension, the entire RISC-V ecosystem.
As the world's first mass-produced RISC-V multimedia processor, this time, JH7110 is used as the main control SoC for PineTab-V. This will definitely be a remarkable milestone for promoting the application of RISC-V processors in high-end business scenarios.