Recently, the new high-performance and cost-effective RISC-V single board computer Star64 was officially released. Star64 is designed and launched by Pine64, a leading global open-source hardware manufacturer, and offers two memory versions: 4GB and 8GB, priced at $69.99 and $89.99 respectively (or equivalent in other currencies, excluding tax).
Click on the following link to log in to Pine64 Mall to purchase: https://pine64.com/product-category/star64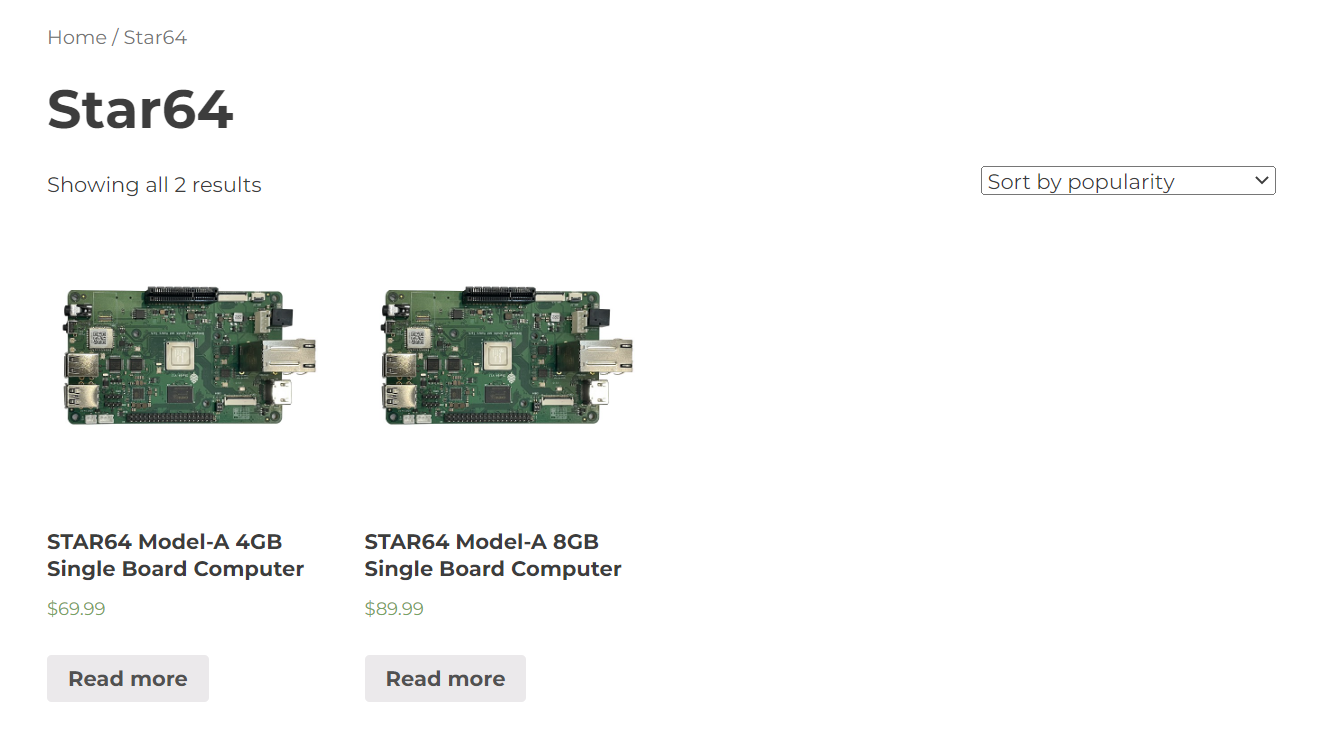 Driven by StarFive's RISC-V SoC JH7110, Star64 comes with a built-in quard-core 64-bit high-performance RISC-V CPU and 3D GPU. Star64 comes with 4GB or 8GB LPDDR4 system memory, 128MB QSPI NOR flash memory, an optional eMMC module (up to 128GB), and a microSD slot for boot. In addition, the single board computer also carries numerous peripheral device interfaces such as WiFi 6 module, Bluetooth 5.2 module, PCIe x1 open slot, USB 3.0/2.0, dual Gigabit Ethernet ports, MIPI DSI interface, MIPI CSI interface, touch screen interface, etc.

The RISC-V instruction set architecture has the characteristics of being fully open, integrated, flexible, cost-effective, and so on. The ISA can achieve a balance of cost, power consumption, performance, and other aspects. It is especially favored by open-source hardware products. More and more single board computers are switching to RISC-V processors.
"Star64 is the first RISC-V single board computer launched by Pine64, and with its high cost-effectiveness, Pine64 will empower global RISC-V developers. "A Pine64 product owner said," In the future, Pine64 will also launch more RISC-V computing platforms to contribute more efforts to promoting the RISC-V ecosystem."
JH7110 is the world's first mass-produced high-performance RISC-V multimedia SoC processor, widely used in multiple hardware devices such as VisionFive 2 and Star64, providing strong computing power and operational support for high-performance single board computers.